Etna Calling
Event Identity, Poster, Social Communication
Serie of english breakfasts with sicilian ingredients in Milan.
Identity design for Etna Calling event, a serie of english breakfasts in Milan with sicilian ingredients. For this reason I created some illustration that reminds Sicily world (the volcano, the flat cap) mixed with breakfast ingredients.
Posters, post for digital communication and t-shirts were produced for this event.
Designed w/ XxY Studio
Event Identity, Food Poster, Social Communication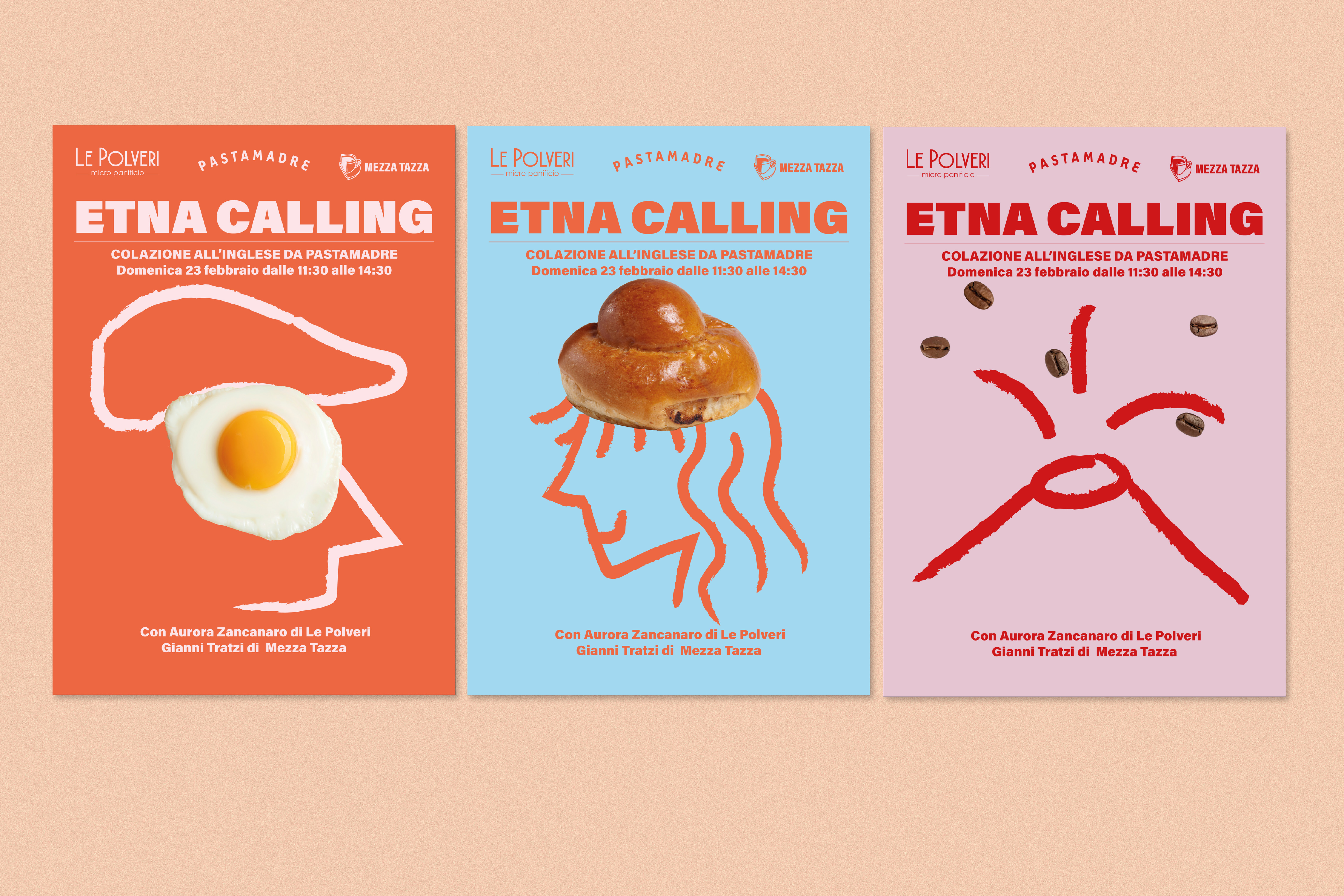 Progettazione dell'identità dell'evento Etna Calling, una serie di colazioni all'inglese organizzate a Milano con ingredienti di filiera siciliana. Per questo motivo sono state create delle illustrazioni che richiamano il mondo Sicilia (il vulcano, la coppola) mischiati ad ingredienti della colazione.
Per l'evento sono stati realizzati dei poster, i post per la comunicazione digitale e le magliette del personale.