New Horizons
Visual Identity
Italian reality that offers services related to tourism and travel.
New Horizons is a new reality that offers services related to tourism and travel. It offers travel models complete with accommodation and unique experiences. It allows tourists to discover the artistic and cultural beauties, food and wine, nature and trekking. It does it both for individuals and for companies with the main objective of enhancing the intangible cultural heritage of Italy. I developed the visual identity of New Horizons, from the design of the logo, to the choice of colors and fonts, to the creation of print outputs and digital. The illustrations are by Chiaramente.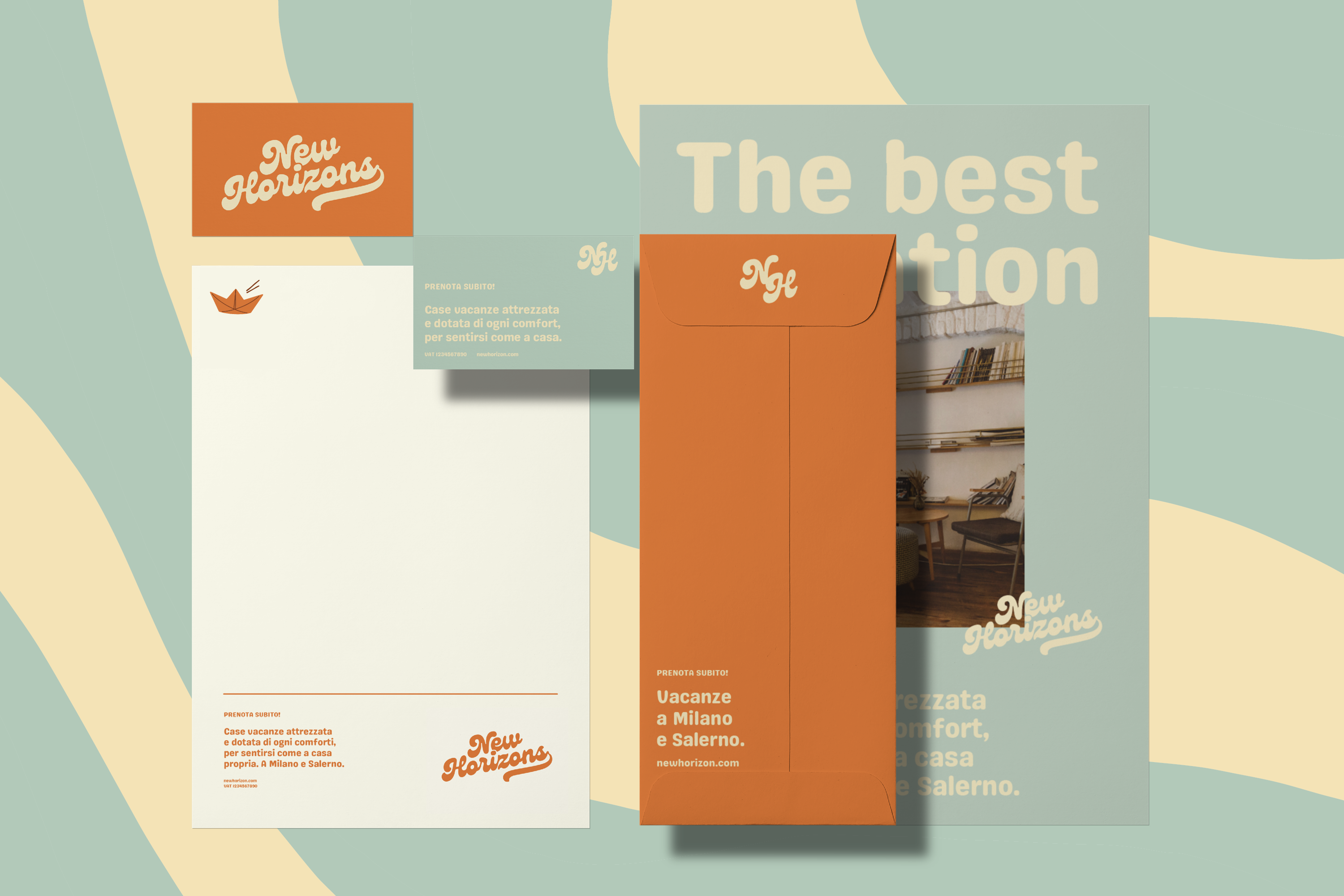 New Horizon è una nuova realtà che offre servizi legati al turismo e ai viaggi. Propone modelli di viaggio completi di accomodation ed esperienze uniche. Porta i turisti a scoprire le bellezze artistiche e culturali, l'eno-gastronomia, la natura e il trekking. Lo fa sia per privati che per aziende con l'obiettivo principale di valorizzare il patrimonio culturale immateriale dell'Italia.
Ho sviluppato la visual identity di New Horizons, dalla progettazione del logo, alla scelta dei colori e font, alla creazione degli output di stampa e digitali.
Le illustrazioni sono di Chiaramente.